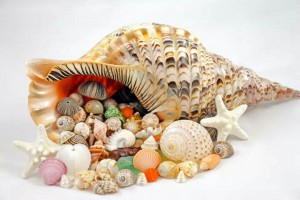 Welcome to my Website, all about the Tropical Seashell Treasures of Florida.
Seashells are truly a Treasure, they are some of nature's most beautiful works of art. Few people who wander along the beach, whether young or old, can resist picking up the shells they find.  The greatest pleasure and satisfaction in collecting seashells come from finding out about the life of the animals as well as, collecting the beautiful shells.  You have probably spent many happy hours searching for and watching the habits of the living Mollusca, in their natural surroundings. Throughout this website, I will be helping you get all the information you will ever need, about the Tropical Seashell Treasures of Florida.
We will be covering the following, within the pages and posts of my website.  You can find the images and descriptions of the Seashells in Florida under the Seashells page.
The information I will be sharing with you:
The Seashell Anatomy
Seashell Images and description of  Bivalves
Seashell Images and description of Gastropods
Guide for the curious beachcomber to get shells

Fun and interesting facts, quiz's and poems

Questions and comments

Information on how to get tropical decor, seashells, and misc tropical items
I will also be posting the fun I have by sharing my beachcomber stories. I would love to hear your stories as well. Please feel free to share your comments,  thoughts, adventures, and images of all the fun you have, as a curious beachcomber below.
Thank you for visiting my site and I hope you come back often.  If you like my website, please follow me and I will keep you updated on all the information, of the wonderful world of Seashells.
Author: Kinda Bush
Email: kinda@tropicalseashelltreasures.com